Concept Brands has a network of over 200+ boutique customers across Australia & New Zealand comprised of brick and mortar, omni-channel and online stores.
---
WHO WE ARE ?
Concept Brands is a specialty distributor of premier lingerie, swimwear and loungewear brands from across the globe. From the most stylish and alluring designs to practical everyday favourites, we're dedicated to bringing the best of the international stage to our many retailers' doors. With dedicated group silos in sales, marketing, logistics and warehousing, Concept Brands is at the vanguard of developing brands across Australia and New Zealand. An international network of boutique retailers and multiples, plus department store alliances, enables us to deliver immediate market impact for brands looking to develop into new, international markets.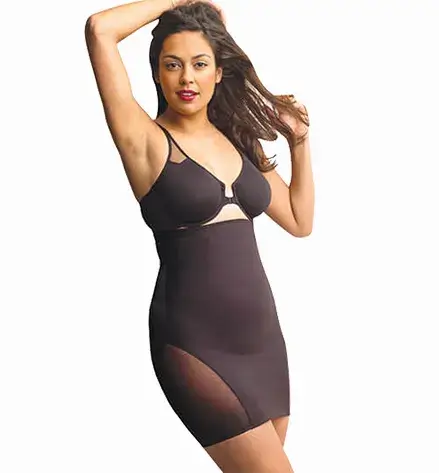 WHAT WE DO
Concept Brands has a proven track record for establishing a strong presence and return on investment for a range of brands in Australia across different price points and target demographics. Our strong reputation with local retailers makes the turnaround between market entry and financial return quick and easy. We provide an individual focus for every brand that we work with, ensuring that its distinct features are conveyed to the right customers and that the brand is publically represented in a manner in keeping with its existing reputation.
---
Concept Brands has established strong relationships with Australia's leading department stores, securing lucrative department store partnerships for our brands since 2009.
---
---
Recent Highlights
Welcoming Miraclesuit Swimwear, Sans Complexe, Leading Lady and Belmanetti into our growing portfolio of brands
Showroom opened in Melbourne to complement our online B2B store
Became exclusive distributors for Wonderbra and Shock Absorber, through a partnership with Hanes Europe
Launched Wonderbra, Exquisite Form, Naomi & Nicole, and Naturana into high-end department stores in New Zealand
Launched Miraclesuit Swimwear into an online Australian department store, plus a chain of swimwear stores in Victoria
Partnered with Australia's largest retail network chain to dropship all brands in our portfolio across the country
Partnered with Asia's largest high-end fashion channel
---
Supporting brands
Powerful network of lingerie specialists in every state and territory in Australia, with a proven track record of delivering results for brands in their area
Respected sales team to manage brands in New Zealand cities, with a dedicated regional sales agent for stores outside of major cities
Global hiring policy to support brand presence with the world's best talent in content creation, graphic design, digital marketing, and customer service
Supporting retailers
Low B2B minimum order quantities with the option to split it across SKUs and brands
State-of-the-art warehousing facility with a 99.9% accuracy rate.
Centralised distribution centre that aims to despatch in-stock items the same day
Dropshipping service available for stores in Malaysia, Singapore, Hong Kong and Taiwan
Wonderbra - the iconic lingerie brand, Wonderbra has been boosting busts since 1935, and continues to deliver innovative underwear solutions that combine the practical with the sexy.
Miraclesuit + Miraclesuit Swimwear - for over 25 years, Miraclesuit have been leading shapewear experts, creating powerfully slimming bodywear and swimwear that will make you "look 10lbs lighter in 10 seconds".
Naomi & Nicole - from the creators of Miraclesuit, Naomi & Nicole fills in a niche in the shapewear market for light to moderate control garments that deliver everyday comfort and confidence.
Exquisite Form - created in 1945, Exquisite Form are true specialists in the field of comfort and wireless support for fuller figures, offering both classic styles and hard-to-find styles such as front-fastening or posture support bras.
Shock Absorber - the UK's number 1 sports bra brand, Shock Absorber creates biomechanic research-based sportswear that's as fashion-forward as it is high-performance.
Naturana - with a history that dates back over a century, German brand Naturana knows a thing or two about designing underwear that fits flawlessly and delivers on comfort too.
Oh!Zuza - Polish brand Oh!Zuza sources the softest, natural fibre-based fabrics from Europe, and turns them into a range of loungewear and nightwear that's as dreamy to wear as it is timelessly stylish.
Marlies Dekkers - credited with popularising the 'strappy bra' long before everyone else was doing it, Dutch lingerie designer Marlies Dekkers has been pushing the boundaries of luxury lingerie design since 1993.
Parfait - focused primarily on fuller busts, Parfait has one of the most expansive size ranges of any lingerie brand, with modern, trend-focused bras available up to a UK 44 band and K cup.
Belmanetti - based in Hungary and manufactured in Europe, Belmanetti takes the softest of fibres (such as bamboo, cotton and modal) and turns them into chic, cosy bathrobes with an unrivalled comfort level.
Leading Lady – creators of The Most Comfortable Bra in America™, Leading Lady is committed to providing style and comfort for fuller figures, with a size range for bras that goes all the way up to a US 56 band.
Sans Complexe – the third-bestselling lingerie brand in all of France, Sans Complexe blends classic French styling with an expansive size range and superior fit, all at an affordable price point.
Concept Brands Presentation